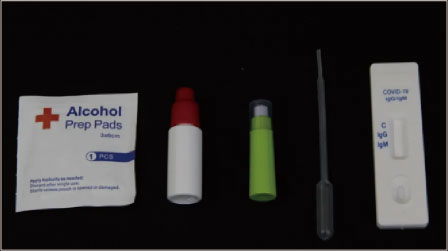 The novel coronavirus nucleic acid novel coronavirus source Jingtai branch provides an overall solution. The only one in China has obtained CE certification from sample collection, preservation, nucleic acid extraction and new coronavirus nucleic acid detection.
Who only recommends nasopharyngeal and oropharyngeal flocking swabs and oropharyngeal polyester swabs for upper respiratory tract samples. Natural cotton and rayon are not recommended! Rayon doesn't work! Short swabs don't work!
Cell preservation solution (01-99-0003) is the main component of cell preservation solution (01-99-0003), which can maintain the integrity of cell morphology and protect the stability of viral nucleic acid in cells for a long time, which is conducive to the transport of clinical samples.
For nucleic acid extraction, we provide two methods: magnetic bead extraction and rapid extraction
The novel coronavirus DNA/RNA magnetic beads Extraction Kit (Viral DNA/RNA Extraction Kit (magnetic bead method), 01-99-0004) can be combined with automated instruments to obtain high purity and high concentration of viral nucleic acids for subsequent detection of new coronavirus nucleic acids.
In countries with shortage of medical resources, the supply of nucleic acid extraction equipment is a great bottleneck, and the biosafety protection of medical personnel is facing challenges. Therefore, Jingtai branch has provided the viral DNA / RNA rapid extraction kit from throat swab Samples, 01-99-0001), at the same time of sampling, quickly inactivates the virus, blocks the secondary transmission, and ensures the safety of detection personnel and transportation process; without opening the cover, one-step heating completes the whole nucleic acid extraction process; 220 μ l small volume ensures higher concentration of virus enrichment, and the extracted RNA can be stably preserved for a long time, effectively improving the detection rate.